Are you tired of damaging your mobile phone due to falls and accidents? Every year, smartphones are getting thinner, wider and longer, but are they getting stronger and stronger? Although some smartphone businesses claim to have basic waterproof functions, they are not "properly robust". Today, let's focus on the rugged mobile phones.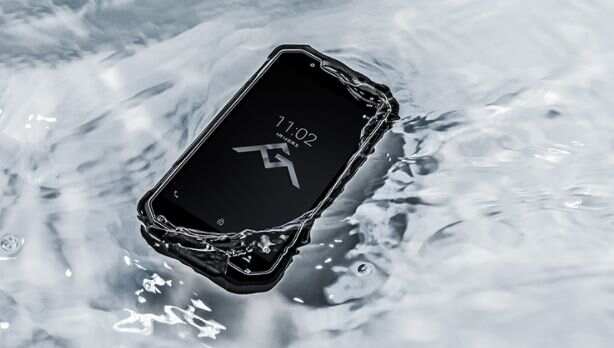 A rugged mobile phone is actually a three defense mobile phone. As the name suggests, a three defense mobile phone is a mobile phone with three protective functions, that is, a mobile phone with slight dustproof, shockproof and waterproof functions.
Which groups are the three defense mobile phones suitable for?
Donkey friend: it's essential to travel outdoors often. A three defense mobile phone is used as a backup.
Adventure lovers: challenge the difficult and unknown environment, so the three defense mobile phone is used to resist and adapt to the harsh environment. It is an indispensable tool for adventure lovers.
Outdoor workers: outdoor construction, resource collection, construction workers, aerial work and other people. The waterproof, fall proof and dust-proof functions of the three defense mobile phone make the mobile phone more durable.
Chemical, petroleum, coal mining and other industries: explosion-proof and three prevention mobile phones are used to prevent open fire.
Three defense mobile phone lovers: they simply like the appearance and domineering of three defense mobile phones as backup and collection. Occasionally go out as a standby machine.
Classification of three defense mobile phones
Based on different application scenarios, three defense mobile phones can be divided into military type, fashion type and sports type.
Military three defense mobile phones and sports three defense mobile phones have higher requirements for three defense levels and can adapt to worse natural environments, such as immersion, field, strong impact, etc. This kind of three defense mobile phone has a strong and thick appearance, and its thickness is between 16-25mm. It is generally not particularly beautiful. It is more suitable for military, outdoor exploration lovers, field photographers and so on.
Fashionable three defense mobile phones also have good three defense levels, but they are lower than military three defense mobile phones, mainly in terms of waterproof. The outside is cool and exquisite, the thickness is generally less than 15mm, and it will be equipped with an intelligent operating system, which is favored by young fashion people. This kind of three defense mobile phone equipped with intelligent operating system is also called three defense smart phone.
Standards for three defense mobile phones
Based on the national technical standards, three defense mobile phones are roughly divided into three levels: primary (IP56), intermediate (ip57) and advanced / professional (IP68). IP here is the abbreviation of Ingress Protection, which means the degree of protection of the shell of electronic equipment against the invasion of foreign objects. The first X behind the IP indicates the dust-proof grade, and the second indicates the waterproof grade. Of course, when choosing three defense mobile phones, sometimes some personalized factors should be considered, such as screen scratch prevention indicators. These specific details need to be selected according to individual specific needs.
Shenzhen Phonemax Technology Co., Ltd is one of the leading wholesale oem rugged mobile phones exporter, factory, supplier and manufacturer in China, any interests, welcome to contact us.