Model T1 Orange Large battery capacity high brightness screen
An octa-core MediaTek MT6771V (P60) processor with a maximum primary frequency of 2.3GHz powers the Model T1 outdoor tablet. Games and media play rather quickly, and you may enjoy slick graphics and simple multitasking.
The advantages of Model T1 Orange Large battery capacity high brightness screen
With dependable coverage from the Verizon, AT&T, T-Mobile, and Sprint networks, the 8-inch Model T1 tablet gives your company the tough technology it needs to get the job done on the go.
MIL-STD-810G, MIL-GRADE DURABILITY Altitude, freeze and thaw, temperature range, temperature shock, rain, dirt, muck, sand, water, and vibration certification and testing.
Long-lasting battery that can run for up to 15 hours on a single charge and charges quickly via the integrated POGO port.
A TOUCHSCREEN THAT IS WATER-RESISTANT Glove Mode is ideal for cold weather or clinical settings, while Wet Touch mode enables touchscreen functionality in all weather conditions, including rain and water. The Model T1 is capable of withstanding prolonged submersion in water.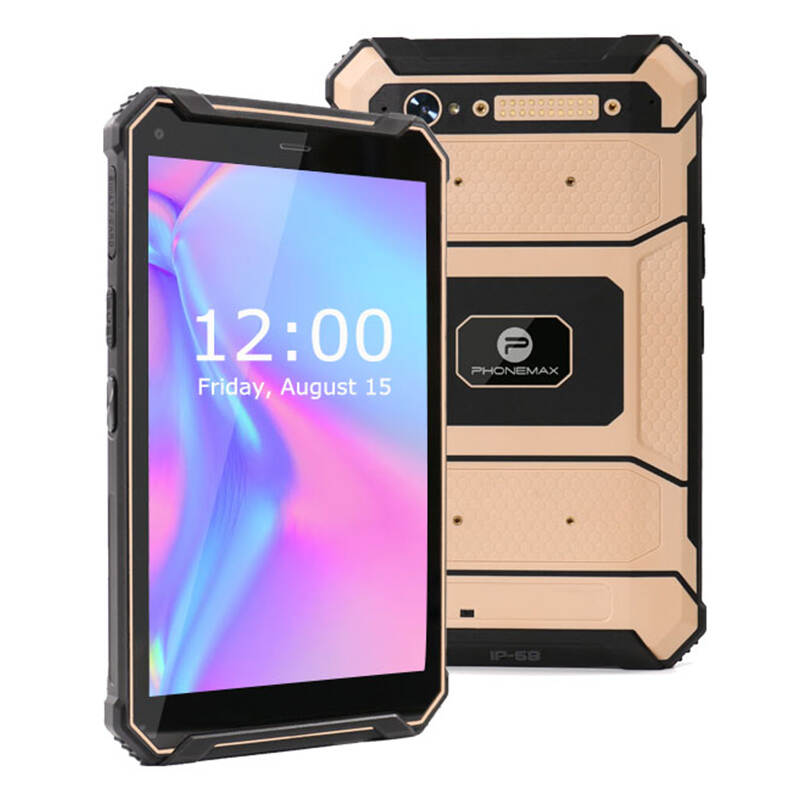 UHD CAMERA and AR — Take pictures, videos, or scan labels with crystal clear 21.0 MP (rear) and 8.0 MP (front) cameras with UHD quality.
BIOMETRIC ACCESS — The fingerprint scanner brings biometric security to each Model T1 tablet, while facial recognition allows you to unlock the device with just a glance even while wearing gloves
Defensible security The Model T1 safeguards critical data right out of the box and lets you alter settings to suit your company's requirements.
Licensed Warranty — 30-day no-questions-asked returns, a 2-year guarantee, ongoing technical assistance online, and round-the-clock customer care online are all included. If you have any questions, do get in touch with us right away. A Model T1pro defensive tablet will give you a worry-free purchasing experience and attentive customer care.