Model X1 Orange with flashlight
Update to the most recent version of Android 10, which is easier to use, more useful, and protects your security and privacy than the previous one. The cell phone Model X1 supports excellent quality. a great present for your adorable family.
The advantages of Model X1 Orange with flashlight
1. A feature for waterproof phones
A feature of this tough Model X1 phone is waterproofing. For 30 minutes, it may descend to a depth of 1.5 meters (5 feet) ( Please remember to press waterproof plugs). Please ensure to dry the water before charging or using headphones to prevent short circuit problems. There is no need to be concerned about cell phone damage from water infiltration when having fun at the beach or engaging in beach sports.
2. Unlocked smartphones that are drop-proof
The most cutting-edge industrial is covered by this Model X1. Impact buffers will be housed inside the four corner structures. Aluminum and titanium alloy that is resistant to wear is used to reinforce two sides. It is possible to completely mitigate the impact. Consequently, this phone is more resistant to drops than other phones. (Please don't purposefully drop the phone)
3. A durable Android phone with anti-dust IP68
With its anti-dust function, which is appropriate for loggers, desert dispatchers, site workers, etc., you may use your phone in harsh situations 99% of the time. The impact of dust on the phone is lessened by this feature.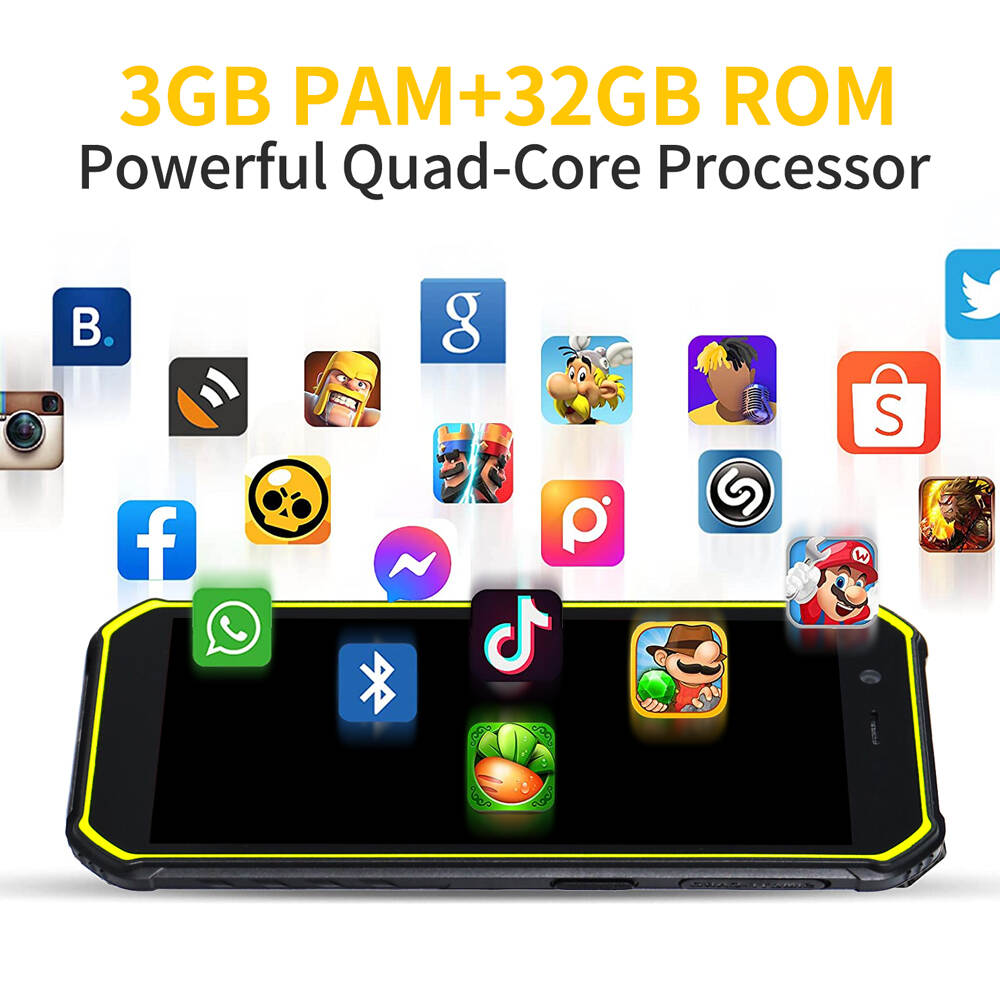 4. 5050mAh High Capacity Unlocked Smartphone
The capacity of the 5050mAh High Capacity Unlocked Smartphone Model X1 is comparable to that of a big-capacity portable charger and can support longer standby times. Battery size is comparable to a power bank.
5. NFC Function, Practical for Daily Life
With the multi-purpose NFC capability on our Model X1 Android phone, you can easily utilize Google Pay, purchase public transportation tickets, and share files with other phones. enables you to shop fast, effortlessly, and securely in all apps and online stores.
6. Only Your Face Can Unlock a Phone
to avoid having to memorize complicated passwords and patterns. You may feel completely secure with the Model X1 dual-SIM smartphone with face recognition technology. When you light up the screen, the face unlock will recognize you immediately.